Friday, February 19, 2010
I got the idea for this from watching Nick Jr. Moose and Zee do a little segment called "Shapes in Space!" and Turtle always pays special attention.

I was very creative renaming it.

You'll need a large piece of black foam, some different colors adhesive foam sheets, star stickers, scissors, and our old friend Mr. Black Sharpie.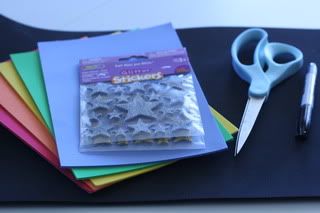 I traced some shapes on the back of the adhesive foam: squares, circles, triangles, a hexagon and an octagon.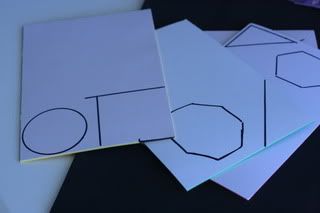 Then I cut them all out.




I peeled the paper off the backs of the shapes and let Turtle place them, while we talked about the colors and the shapes we were using. This one was deemed "Sticky!"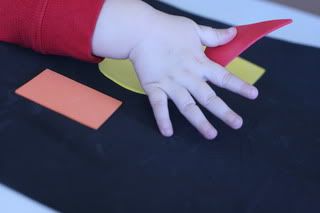 Yellow circle. Or ye-yow, if you pay attention to that sort of thing.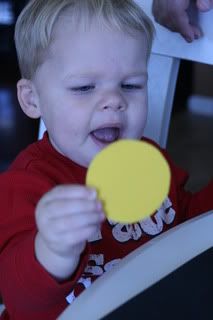 When all the shapes are placed, I let him add some sparkly star stickers to the mix.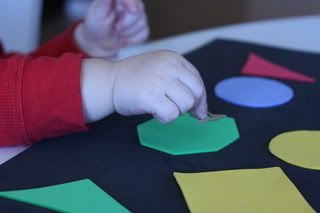 Ooooh. So pretty.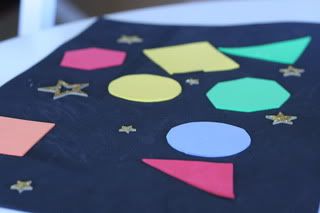 Afterwards, he carried the project around with him and we would ask him what certain shapes and colors were. He was doing great til he got tired, so we put it away for another day.

Have fun!