Thursday, February 18, 2010
Since we're all under the weather, it's time I shared with you a great and super-simple recipe for yummy soup.

I know "they" say that chicken soup is one of the best remedies for whatever ails you, but... well, I don't like it. Ya'll must think I'm so picky. And I'm not. Honestly. Chicken soup just never did it for me. There's something about wet fowl that just doesn't compute positively in my taste buds.

So instead, I make this. I guess you could toss some chicken in it if you had to. Your soup pot, your decision. :)

First, we'll prep our crostadas. Soup isn't soup without something yummy to dip in it.

I set the oven to broil and cut some Chicago-style italian bread into long pieces. They got lined up on a foil lined baking dish.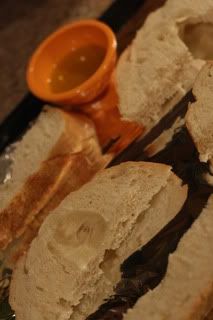 I gave them a nice brushing of olive oil.




Then hit them with some ground black pepper, kosher salt and grated parmesan cheese. These will take less than 5 minutes to toast up in the broiler, so set them aside til the end.




I melted about 2 tbsp of butter in the bottom of a big soup pot (you can use olive oil if you like, but today, I wanted the taste of butter). Add some minced garlic (I used 3 cloves).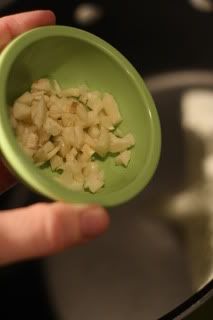 Half of a chopped red onion.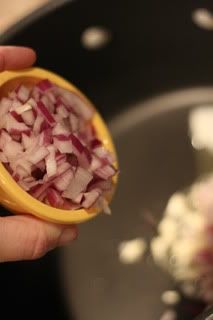 And some carrot. Honestly, add whatever veggies you like, or need to use up. Soup is great for that.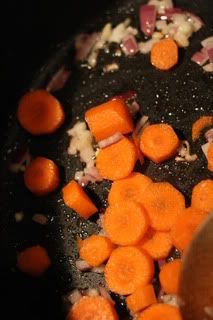 When the veggies are tender (but still have a little snap), add your chicken broth. I prefer low-sodium. One box should do it. I didn't quite have a full carton because I used the broth for enchiladas the other day, so...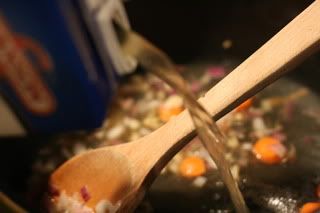 I made up the difference with white wine. Shocking, I know.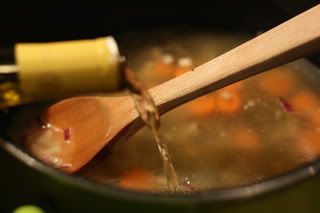 Carefully add a block of frozen, chopped spinach and bring the liquids to a boil. Cover and let boil for about 4-5 minutes, or until the spinach is cooked.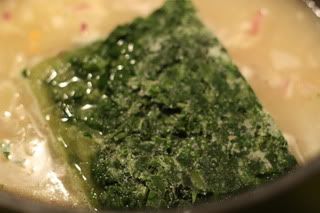 Remove lid. Throw your crostadas in the broiler. Add a bag of frozen tortellini to the soup and continue boiling for about 2 1/2 minutes.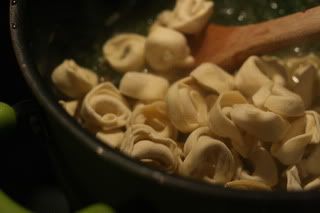 And bam! Garnish with a sprinkle of parmesan cheese for a little extra something and there you have it. Healthy, full of nutrients, hearty and delish!